Student Ambassador Story – Jessica
04 Sep 2023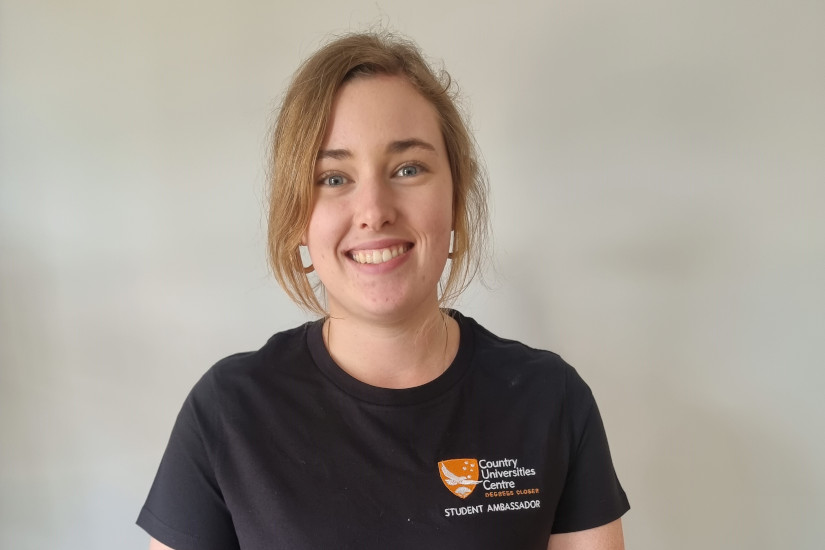 Why did you choose your degree and what do you enjoy most about it?
When I applied for the assistant position at my local kindergarten, taking on a Certificate III in Early Childcare was mandatory. Even though it has been provocative on occasion, anyone who knows me, know I step up to a challenge. I have always been one to focus on stabilizing the future. I believe that striving for a better tomorrow is fundamental for not just myself but for the community as well. Education is a critical component in a person's life and their first 8 years moulds them. Watching the children grow and develop is such a fulfilling and enjoyable experience.
Are there any challenges that you face as an online regional student? How does CUC help you to overcome these challenges?
I struggled with my year 11 studies and ended up flunking out and working at the local service station. I didn't return to studying until 4 years later as my confidence had been completely shattered. Most of my hesitations was due to feeling alone against the world. I didn't want people to judge me on my decisions or pressure me into doing something that I wasn't interested in. I approached Alix, who was the CUC Centre Manager at the time, and bravely discussed my situation. Alix was extremely supportive and helped me find a course that I was interested in. Alix provided advice on course providers and government programs which I would not have found on my own. Even though we are amid a managerial changeover, it is nice to be able to voice your concerns and queries to someone face-to-face rather than over the phone.
Why do you think the CUC is a great asset to the community?
CUC provides people who are keen to further their knowledge an opportunity to be supported during their studies. It also encourages students to stay in the community rather than move away. You can never have too many people who support you and the staff at CUC fill that category. CUC ensures that students receive the support and encouragement they need and celebrate your success with you when you complete your course.
Why did you want to be a student ambassador?
CUC has provided me with so much support and I want to ensure that people within the community are educated with what CUC represents. I want to be able to support and encourage others, just like I have been with my studies. I want to help ensure that CUC remains stable for future generations of regional students as we are very privileged to have this service within our community.