Once inspired by her teachers, now role model for her students
21 Apr 2022
We got a moment to ask recent Graduate Jessie Twidale a few questions about her student journey. Jessie was very quick to secure a position at the St George State School in a 1/2 classroom. Having worked between St George and Dirranbandi as a Teacher Aide during her studies she excitedly embarks on the next step of her career now a role model for others with similar aspirations.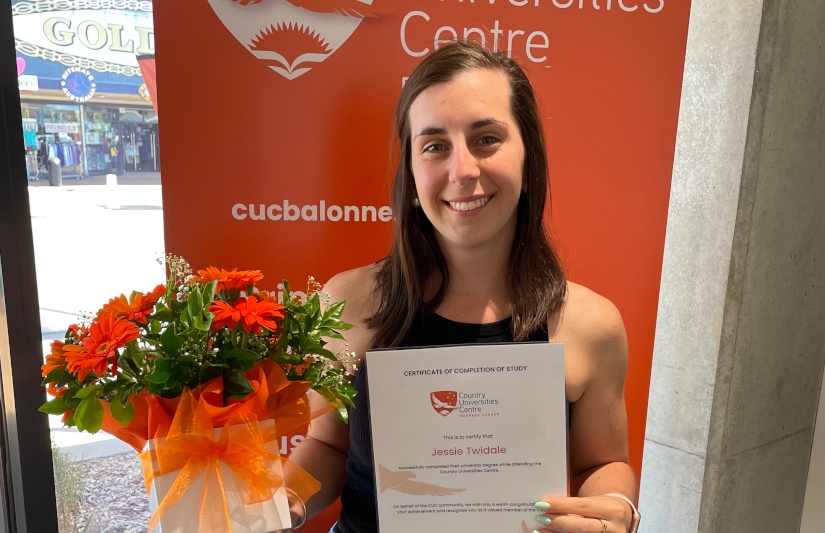 Why did you choose your degree and what do you enjoy most about it?
I chose to study a Bachelor of Primary Education as I have always wanted to be a teacher since I was a little kid at school looking up to my teachers. I want to be able to instill knowledge into the younger people and help in shaping the next generation.
Summarise your student journey, what were some of the challenges of studying online?
My student journey was definitely a roller coaster. I had many ups but also some downers. Studying online can be challenging as you do not get the face to face contact with other students studying the same course and also the lecturers. However, I chose online study as I was able to stay home and work in a school which was a definite benefit in my career path.
What is the benefit of having the CUC Balonne?
CUC is a great asset to the community as it allows online students a place to study accessing all the equipment they require for exams or just a general quiet study space to limit the distractions from home. It is also great as you can meet other people in the community who are studying and know you aren't on your own.
What would you tell someone who was thinking about study?
If your thinking about studying choose something you are really interested in and go for it. It will be hard at some points but don't let that stop you. Trust me you will get through it.