Medical School Student Placement Homestay Opportunity
01 Mar 2022
St George has long been the recipient of many third-year medical students doing rural placements as part of their training. These placements provide a unique opportunity for medical students to understand and experience the rewards, benefits and challenges of clinical practice amongst population groups and/or in communities that face access and equity challenges associated with health service delivery.  
As part of this journey students require accommodation while completing their practical placement in St George. CUC Balonne wants to support UQ Clinical School in seeking expressions of interest from the community to provide Homestay accommodation for these students.  
Having more students visit St George is beneficial to both town and students with more people through the town boosting tourism and increased traffic at local businesses. 
Great experiences now encourage graduates to take jobs in regional, rural and remote locations in the future. This is the perfect opportunity to imprint wonderful memories by having community members open their homes.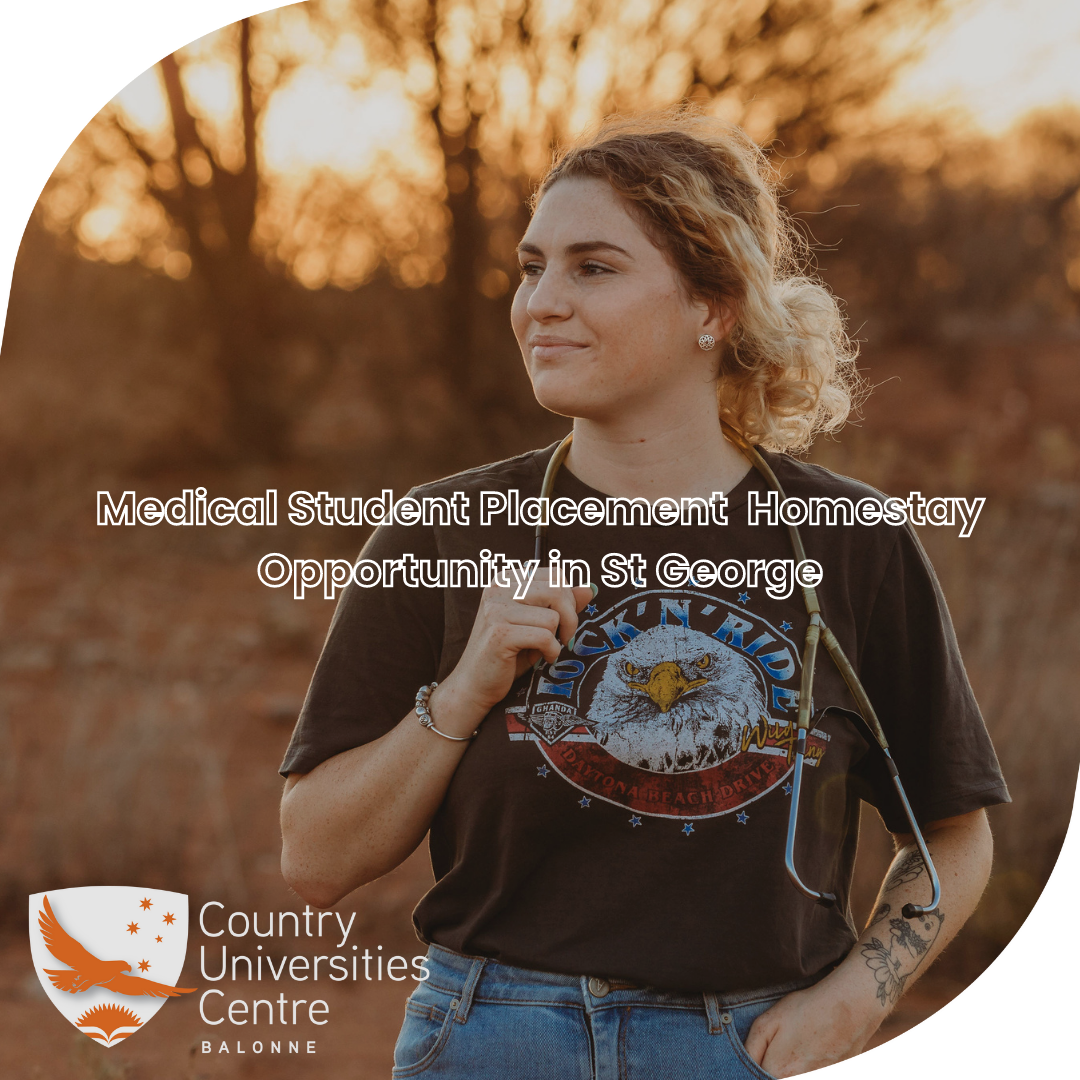 The UQ Clinical School is willing to compensate those participating in having students placed in homestay accommodation.  UQ Rural and Remote and Remote Medicine ask that Homestay Hosts provide the following: 
Private bedroom

 

Study area (with desk and chair)

 

Access to Broadband Internet 

(

not essential but preferred

)

 

Access to kitchen for student to prepare own meals

 

Access to laundry

 

Security

 
There are 55 rural locations that UQ sends students to during the year and usually there are 6 placements during the year, 3 in Semester 1 and 3 in Semester 2 but not all of these are allocated to every rural location. Students would be visiting for a 6-week placement at a time. 
At CUC Balonne we are dedicated to providing the supports to students while they are on placement, welcome them into the local learning community and any social activities available.  
The Rural and Remote Medical school has a survey they like prospective Homestay Hosts to complete and submit. If you would like more information or if you are interested in hosting students, please contact alix.greenhill@cucbalonne.edu.au.