Happy World Teachers' Day 2021
29 Oct 2021
Teaching is arguably one of the most important jobs in the World, and any parent who has been home schooling this year will most likely agree. Even thinking back to our own experiences with teachers, we all have at least one teacher who stood out from the rest.
World Teachers' Day was established in 1994 by the United Nations Educational Scientific and Cultural Organisation (UNESCO) to mark the anniversary of the adoption of the 1966 ILO/UNESCO Recommendation concerning the Status of Teachers, which sets the benchmarks regarding the rights and responsibilities of teachers, and the standards for their initial preparation and further education, recruitment, employment and teaching and learning conditions [1]. Each year, World Teachers' Day is celebrated on October 5 to commemorate this occasion. In Australia, we celebrate World Teachers' Day on the last Friday in October, as October 5 is in the Australian school holidays.
So, why is it so important to celebrate our teachers? I think anyone who has home schooled this year has a new appreciation for the tireless hours of work that our teachers put in to educate our children. World Teachers' Day give us an opportunity to recognise and thank those teachers for going above and beyond to help us guide our children into the adults they will become. Teachers have, often at short notice, adapted their learning environment and created new resources to allow our children to continue learning from home.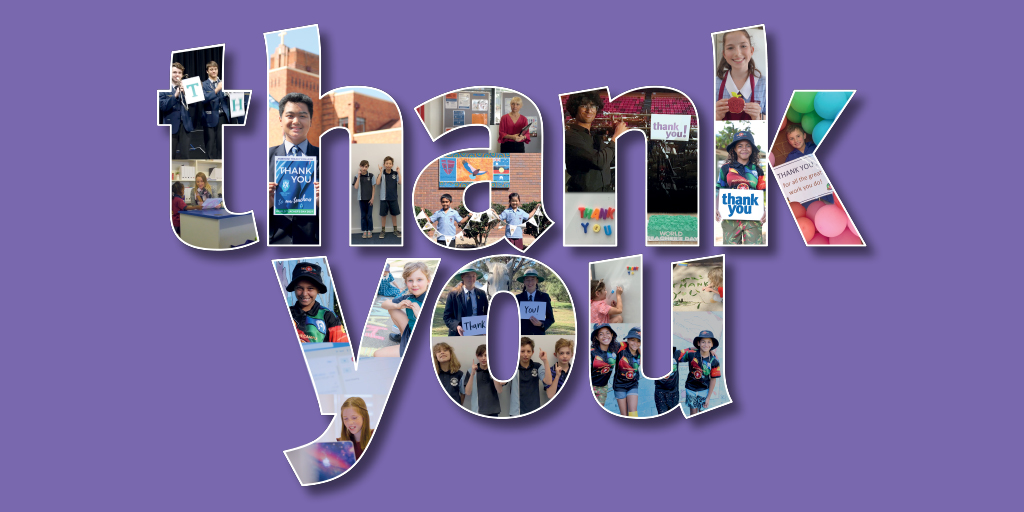 This year, the theme of World Teachers' Day is "Teachers at the heart of education recovery". It is pretty fitting, really, as our children have just spent the better part of the last two years learning remotely. Covid-19 threw our education system into disarray, but no matter what issue I had when home schooling my children, their teachers were always there to help and support me through it.
Teachers have ensured that our children's education could continue while the bulk of the country was in lockdown and supported those children who needed to stay at school because their parents were essential workers. This year we thank all our teachers for the positive impact they have had, and will continue to have, on our children's lives. We thank our teachers to acknowledge and appreciate all the hard work they do. So, make sure you thank a teacher today when you see one!
Happy World Teachers' Day to all our senior teachers, beginning teachers and student teachers! Today is for you, cheers!