CUC Balonne Get Inspired Student Pack – Get Involved and be Inspired
26 May 2021
CUC Balonne is giving away four 'Get Inspired Student Packs' which include refurbished laptops that have been kindly organised and donated by NBN to help support our local students. Applications close 30 June and recipients will be announced at the CUC Balonne Open Day on 3 July 2021.
2 x Get Inspired Student Pack will be given to students currently studying higher education in the Balonne Shire.
2 x Get Inspired Student Pack will be gifted to Balonne high school students who would like to study higher education once they complete their schooling.
The Get Inspired Student Pack includes:
Refurbished Laptop loaded with windows 10 and Intel i Series Processors
CUC Laptop case
CUC Water bottle
CUC Balonne notebook
CUC Balonne pen
To be eligible participants must provide contact information (including: name, email, and phone number) and describe in 100 words or less how a laptop will help you succeed in your studies.
To go into the running to receive a Get Inspired Student Pack please complete the contact form below and include your phone number and a paragraph about how the Get Inspired Student Pack will help you succeed in your studies. Alternatively, you can email this information directly to degrees@cucbalonne.edu.au
If you are not currently but are interested in studying higher education, then please arrange for a meeting with the CUC Balonne Centre Manager to learn more about how the CUC Balonne can support you with your studies.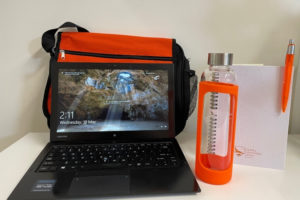 Terms and Conditions
This promotional giveaway is being conducted by CUC Balonne Ltd. Entrants must hold a residential address within the Balonne Shire. Entrants must be enrolled in a higher education program either with a registered training organisation, either university or VET provider, or a current high school student who wishes to pursue higher education in the future. There are 4 x refurbished laptops with windows 10 loaded to be given away. . Prize winners will be announced at the CUC Open Day 26 June 2021 and notified via email. Results will also be published on the CUC Balonne website (www.cucbalonne.edu.au). If the winner does not present to collect their laptop within 1 month from being announced unless agreed in writing prior that it can be delivered more than a month. If the prize is not claimed after three month of the winner being decided and reasonable effort by CUC Balonne to locate the winners has been made a redraw will occur.
In entering the giveaway, participants consent to their details, submissions and photography or video content obtained by the CUC Balonne being used by CUC Balonne or NBN Co for the following purpose/purposes:
Use in Publications and Presentations
Use in Websites and Social Networking sites
Use in Media including newspaper / magazine / television / radio
Apply by completing the form below
Note: Complete the fields below and in the comments field start with words 'Get Inspired Student Pack' and your phone number followed by 100 words or less on how a laptop will help you succeed in your studies.
Alternatively you can email your application directly to degrees@cucbalonne.edu.au